Our Foundation Girls
SPLASH
(CH. Drewsar Splash Big Or Go Home "Splash" Pedigree)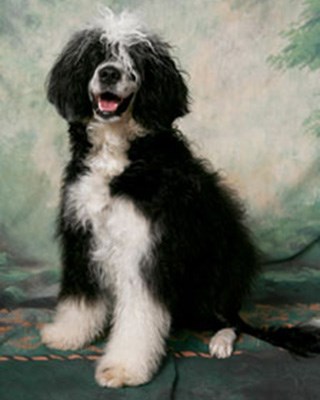 Splash has been the answer to our prayers. She is a very loving dog who gets along great with our daughters and loves to be with the family.

Splash has a lot of spirit! We take her swimming and she loves to go out in the water to get her ball. (Her webbed feet help with this).

We have learned so much after becoming involved with both American and Canadian clubs (PWDCC & PWDCA). We are always learning more and studying pedigrees with the help of the clubs.

Herb & Mari Szauerzopf are our original breeders who we purchased "Splash" from. We have learned so much about the breed from them. Their daughter Sara has been showing "Splash" in Canada.
Splash
(CH. Drewsar Splash Big or Go Home "Splash" Pedigree)
Health statistics
ACCOMPLISHMENTS
•CKC Champion
•Champion producer
• Best of Winners - Guelph District Kennel Club
• Winners Bitch - Kent Kennel Club
• Winners Bitch, New Champion -
Seaway Kennel Club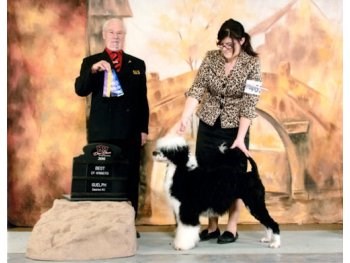 Best of Winners - Guelph District Kennel Club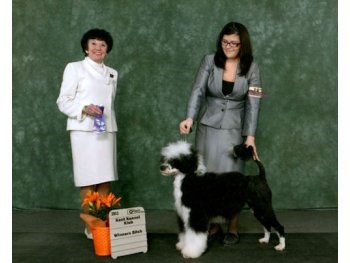 Winners Bitch - Kent Kennel Club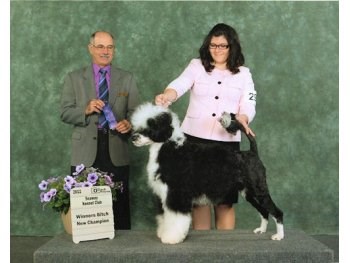 Winners Bitch, New Champion - Seaway Kennel Club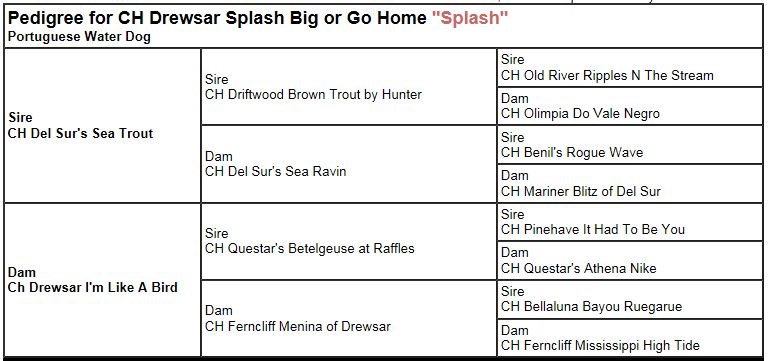 ANGEL
(Splash's Puppy) (CH. Doceu Drewsar Shizel Angelface "Angel" Pedigree)
Health statistics
ACCOMPLISHMENTS

• Major - Best of Winners
• Major - Best of Breed
• CKC Champion at 10 months
• Best Puppy In Group Winner
• Best Puppy in Group - Guelph and District Kennel Club
• Winners Bitch, Best Puppy In Breed - Guelph and
District Kennel Club
• Best of Winners, Best Puppy In Breed -
Seaway Kennel Club
• Best of Opposite, Best Puppy in Breed, Winners Bitch
KW Kennel Club
• Best of Breed, Best Puppy in Breed, New Champion,
Best of Winners - KW Kennel Club
• Best of Opposite, Winners Bitch, Best Puppy -
KW Kennel Club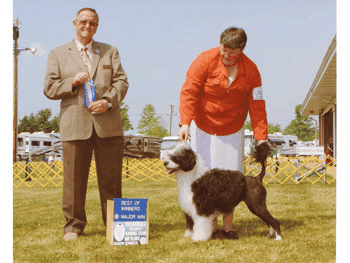 Best of Winners - Handler: Michele Hoelcle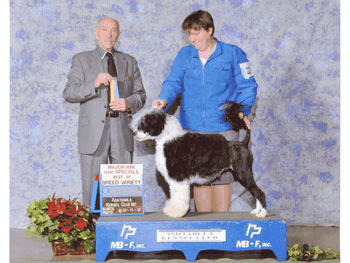 Best of Breed - Handler: Michele Hoelcle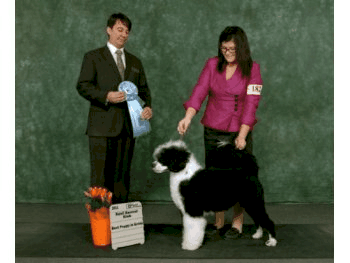 Best Puppy in Group - Guelph and District Kennel Club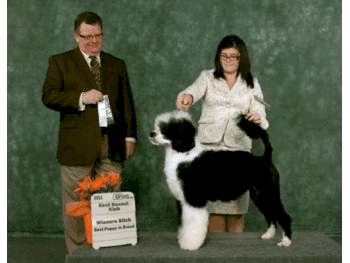 Winners Bitch, Best Puppy In Breed -
Guelph and District Kennel Club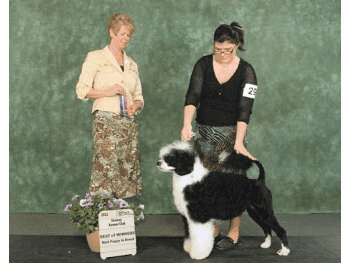 Best of Winners, Best Puppy In Breed -
Seaway Kennel Club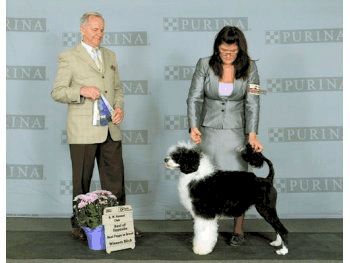 Best of Opposite, Best Puppy in Breed,
Winners Bitch - KW Kennel Club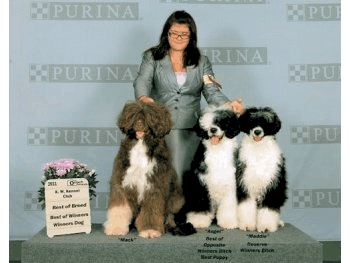 Best of Opposite, Winners Bitch, Best Puppy - KW Kennel Club